Matt is in his mountain phase of training. Things have slowed a bit for us finally. I can't tell you how much I like having him come home at 4 or 5 instead of 8 every night. That got old fast. Matt has been rock climbing and learning how to lower patients from sides of cliffs. Apparently, its pretty intense lowering a 185 lb soldier from the side of a mountain. Keeping their vitals stabilized and not falling to your own demise probably gets the adrenaline flowing pretty well. Matt took us up to one of the mountains they hiked recently. We had an amazing view of the city and surrounding area, probably a good 60 miles in most directions. That's something you don't really get to see in Florida, flat land doesn't support panoramic views!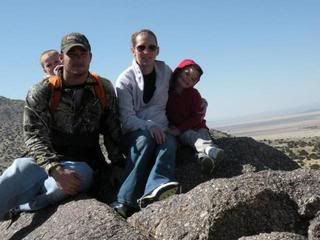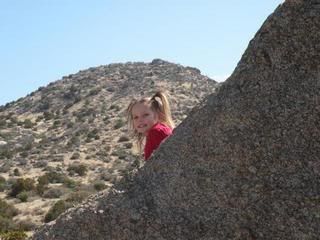 Even though things have finally slowed down a bit for us, its not like we've really gotten a break. We have all been sick and weaklings. Two weeks ago I got a sore throat and that lead to a nasty cough. I think there was more to it, but the doctor was in a hurry and didn't get to check me like I think he should've. We've all been there. Erica and Ayla both got my cough and then decided that wasn't enough, that they needed to add pink eye and ear infections to the mix. Good times. Matt caught it and even though men are seriously pitiful when it comes to being sick, this time I genuinely felt bad for him. He's sick and still has to go out climbing mountains, PT, run, and all the other things that they do. There are no sick days in PJU. I thought I was getting a little better, but that was short lived. I now have a full blown sinus infection and we're all coughing worse again. When does it end?!
Erica starts soccer tonight, this is her first practice with her team. Daddy had to make sure she knew what she was doing so he's been practicing with her on their own. She seems to be picking it up fast and I think she'll do fine among the 5, 6, and 7 year olds.
All I can think of is we only have two and a half more months left until Matt graduates. Please say a special prayer that we all make it the end without physically falling apart!